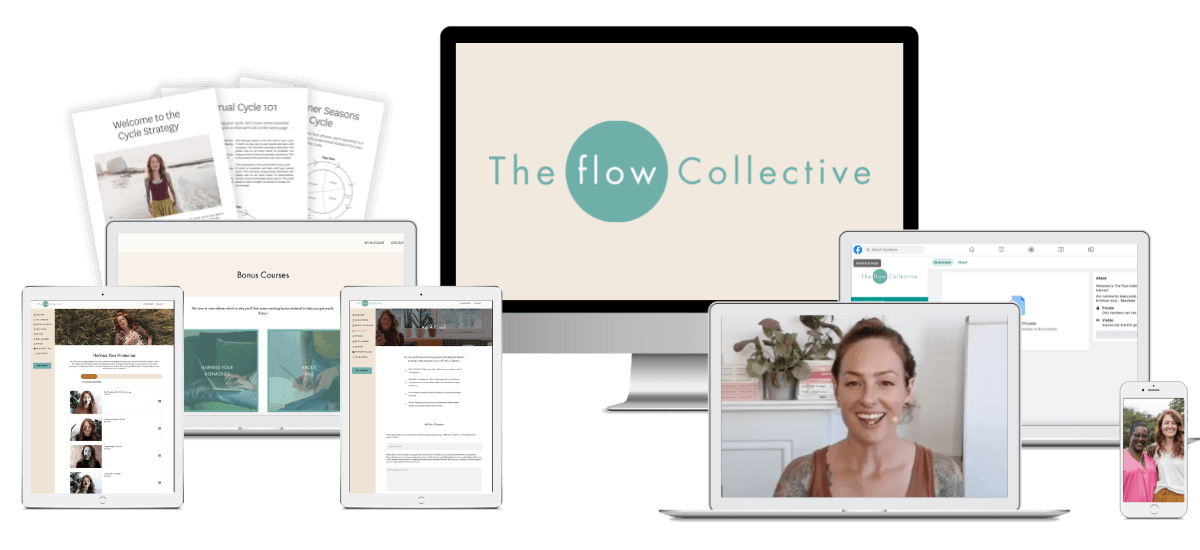 When you join The Flow Collective, you'll get access to:
The Harness Your Hormones course, where you'll master your cycle knowledge (worth at least four hours of your time hopelessly Googling cycle questions)
20+ webinars on hormones, stress, the nervous system, nutrition, boundaries, relationships, and more (makes up for all the bad advice you've been given at family gatherings)
Weekly group coaching sessions, plus our library of past coaching calls (collecting pearl after pearl of wisdom, whether you're the one being coached or not)
Unlimited written coaching from our team of experienced coaches (literally priceless)
PLUS, weekly prompts and insight shared in the Facebook group to help you apply what you're learning to your daily life
Worth £890 per month … all for less than the cost of a single 1:1 coaching call!
"Joining TFC is the best decision I've ever made. It's much more than I expected - truly amazing and transformational."
The Flow Collective member
"Discovering and understand my hormones, my cycle, why my body behaves the way it does and the effect on me...it's saved my sanity."
The Flow Collective member